Z Blade Sigma Mixer Manufacturer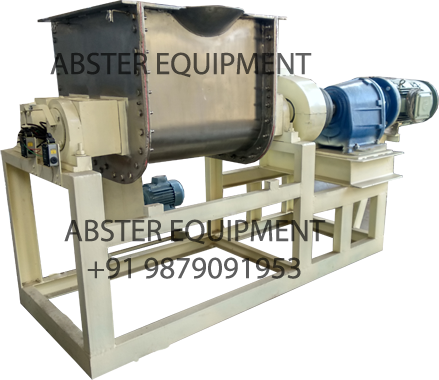 Z blade Sigma Mixer Description
Z blade Sigma Mixer, Heavy duty Z mixers for tough products. Suitable for bubble gum and chewing gum masses, the mixers will also mix many other stiff products. The Bubble Gum Sigma mixer are jacketed and have their own self contained heating system. Complete with tilt.
Z blade Sigma Mixer Operation
Models available: 150kg, 350kg, 500kg and 1000kg capacities. All Z-Blade Sigma Mixers are suitable for gum and heavy paste-type products. Jacketed machine with power tilting. For hot water or low pressure steam. Internal construction from stainless steel.
| | | | |
| --- | --- | --- | --- |
| Details | ZB 5 | ZB 150 | ZB 500 |
| Litre Capacity | 5 kl | 150 l | 500 kl |
| Blades Fast Speed RPM | 60 | 45 | 42 |
| Blades Slow Speed RPM | 40 | 25 | 26 |
| Max MPa Steam Pressure | 0.15 | 0.3 | 0.3 |
| Water Heating KW | | 3.6 | 7.2 |
| Blade motor KW | 1.1 | 18.5 | 22 |
| Tilt Motor KW | | 1.1 | 1.5 |
| Internal Mixer Sizes | 180 mm L x 200 mm W x 140~170 mm D | 660mm L x 530mm W x 390~490mm D | 840 mm L x  960 mm D x 650~850 mm D |
| Sizes | 1200 mm x 420 mm x 380 mm high | 2350 mm x 880 mm x 1200 mm high | 2600 mm x 2200 mm x 2150 mm high |
Z  Blade mixer Application & Process :
The Sigma Mixer is used for mixing and kneading for mixing, kneading of highly viscous mass, sticky and dough like products, Mixing of pastes, rubber, and heavy plastic masses, applications in Food, Rubber, Pharmaceutical, Chemical and agro industries, Dry powder to wet phase mixing. This mixer is most suitable for highly viscous material and dough like masses.
The sigma kneader is a double arm mixer, the two "Z" blade rotate towards each others at same or different speed inside a W- shaped product container. The twin screw basin kneading machine with two horizontally arranged kneading blades, which are deeply geared into one another and strip themselves reciprocally. Each blade moves the material in opposite direction thereby providing excellent cross mixing of all raw materials. The blades pass the trough walls and each other at close clearances resulting in good mixing. The close clearance produces a shearing and tearing action that is beneficial to the size reduction of solids. Selection of appropriate blade shape and speeds result in excellent mixing
Salient Features :
Design is cGMP – Current Good Manufacturing Practices compliance
All Product contact parts AISI 316/ 316L & non contact parts AISI 304 or M.S.Painted..
Mixing, Blending and kneading of high Viscosity Materials, with a combined action of Bulk Movement, Kneading, stretching folding, dividing and Recombining.
High Mixing Precision, Short Batch Time, Problem free Cleaning and Residue Free Discharge.
Automated mixing and granulating process in single bowl.
Available in Capacity from up to 1000 Kg Industrial Productions.
There are different types of blades: Sigma-"Z" blade, Spiral blade, and Naben blade.
Selection of appropriate blade shape and speeds result in excellent mixing.
Hydraulically lifting device with power pack for unloading.
Optional Features :
Jacketing Bowl for heating and cooling.
Spraying system.
PLC Controls with HMI touch screen,
Flame Proof Electrical.
Safety Features :
Total drive transmission system enclosed
Limit switch installed in the top lid ensure lid is closed
Air pressure switch installed to ensure pressure is in limit.
Limit switch installed at discharge to ensure product container underneath of discharge.
Overload relay Protection and Emergency stop button